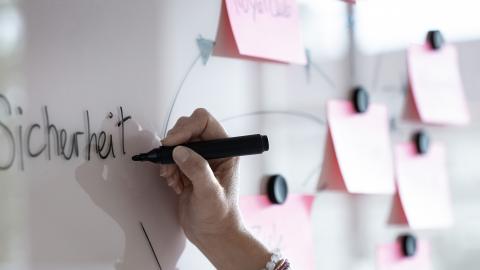 Corporate responsibility
Safety
We exercise our responsibility as a company and as a member of society in a number of different ways. We are aware of the risks of gambling and take the associated tasks seriously – not because it is the law, but because we believe it is necessary.
Our code of conduct defines the ethical principles and professional standards of Swiss Casinos. In this way, we maintain and strengthen our standing as a company that acts fairly and with integrity.
Our risk management promotes a disciplined risk culture and creates the necessary transparency. With our compliance regulations, we undertake to comply with all legal, supervisory and internal regulations and with strict professional standards. 
Our social concept ensures protective measures for the prevention and early detection of guests at risk of becoming addicted to gambling, for the training and regular development of the staff entrusted with implementing player protection, and for the processing of data related to gambling addiction.